PEDIASURE
Between 1-12 years old, a child undergoes rapid physical and cognitive development, which needs to be supported by good nutrition. Ensuring that the child eats a complete, balanced diet then becomes crucial.

Unfortunately, throughout these growing years, it is not uncommon for the parent to encounter moments whereby food intake is compromised, such as when the child is sick, or when the child is a picky eater.

With 34 important nutrients, PediaSure gives your child complete and balanced nutrition to support optimal growth and development.
PROPRIETARY INGREDIENTS
FEEDING TIPS
PROPRIETARY INGREDIENTS
Bone & Muscle Development:
Protein for tissue building and growth
Calcium, Vitamin D and K for bone & muscle development
Immunity Support:
Vitamins A, B6, B12, iron, zinc and selenium for normal immune function
Prebiotic (FOS) and Probiotic (L. acidophilus) to maintain a healthy digestive system
Brain & Eye Development:
DHA for brain and eye development*
Choline and taurine to support overall mental & physical development**
Same Great Taste, NOW with 25% less sugar
Compared with previous formulation
FEEDING TIPS
Add complementary foods

After 6 months, complementary foods are added to an infant's diet. It is at this point where infants make a gradual transition to eating family foods.

Introduce variety

Complementary foods should be varied and include adequate quantities of meat, poultry, fish or eggs, as well as vitamin A. Cow's milk should not be introduced before 12 months of age.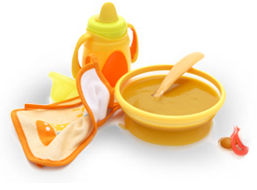 Advance the texture

As infants grow, the consistency of complementary foods should change from semi-solid to solid foods and the variety of foods offered should increase.

Transition to regular meals

Offer meals 3-4 times per day at 12-24 months of age, with additional snacks offered 1-2 times per day, as desired. This transition from on-demand feeding to regular time-based meals is a slow one, and healthy snacks are important "mini-meals" as this change takes place.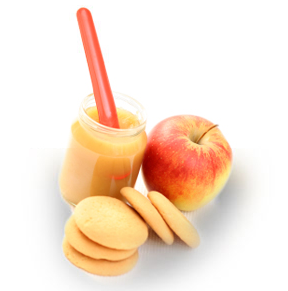 Nutrient dense foods

Growing toddlers and young children are active and their nutrient needs are high relative to their small stomach size. It is advisable to include milk products, as well as meat, poultry, fish or eggs, as well as fruits and vegetables to provide necessary vitamins. Toddlers should consume milk or other dairy products 2-3 times daily, and sweetened beverages should be limited.

Parents play a role

With the introduction of new foods to an infant's diet, the feeding behavior of caregivers is important too. Young children need assistance that is appropriate for their age and developmental needs to ensure that they consume adequate amounts of complementary food.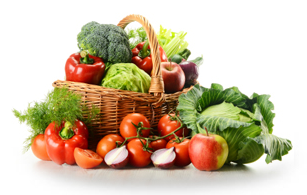 products in this range
products in this range
Availability
Powder : 400g, 850g and 1.6kg (Vanilla only)
Flavor : Classic Vanilla, Premium Chocolate and Fruity Strawberry
Ready to Drink : 237ml, 6x237ml
Flavor : Classic Vanilla and Premium Chocolate
Product information is subject to change. Please refer to the product label or packaging for the most current information.
Not recommended for children with galactosemia.
^ Meets or exceeds 100% of the current U.S. Dietary Reference Intakes for protein and 25 vitamins and minerals in approximately 1000 mL for children ages 1-3 years, 1050 mL for children ages 4-8 years and 1500 mL for children ages 9-13 years.
ˡ Vanilla flavour. One serving equals to 225ml (5 scoops +190ml water).
º Edible portion. Quantity of food is approximate.
~ Nutrient data sources: -USDA National Nutrient Database for Standard Reference (Release 25). –NUTTAB 2010, Food Standards Australia New Zealand (FSANZ). Health Promotion Board's Dietery Guidelines for Children & Adolescents: For The Healthcare Professional (May 2010).
** The top 5 growing-up milk based on Nielsen Singapore Market Track for the Infant Milk category for Stage 3, for the 12-month period ending Dec 2015 in total Singapore scan channels. (Copyright © 2016, The Nielsen Company.)
# Source: Based on Nielsen CNS Equivalent Volume Market Share Data MAT Aug 2016
Family Campaign