NEPRO
The Nepro range of products provides specialized renal nutrition for people at different stages of kidney disease. They are scientifically designed to help improve their nutritional status. The range comprises Nepro LP for people with reduced kidney function who are not on dialysis, and Nepro HP for people on dialysis.
NEPRO – COMPLETE RENAL NUTRITION
UNIQUE FEATURES
NUTRITIONAL FACTS
UNIQUE FEATURES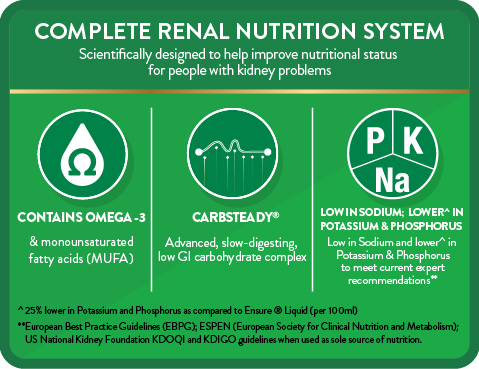 NUTRITIONAL FACTS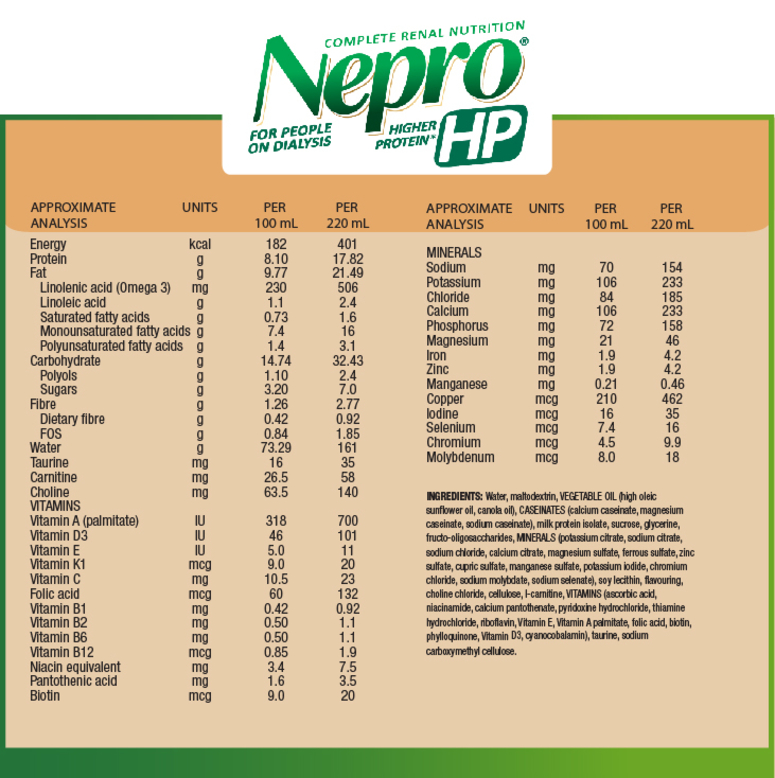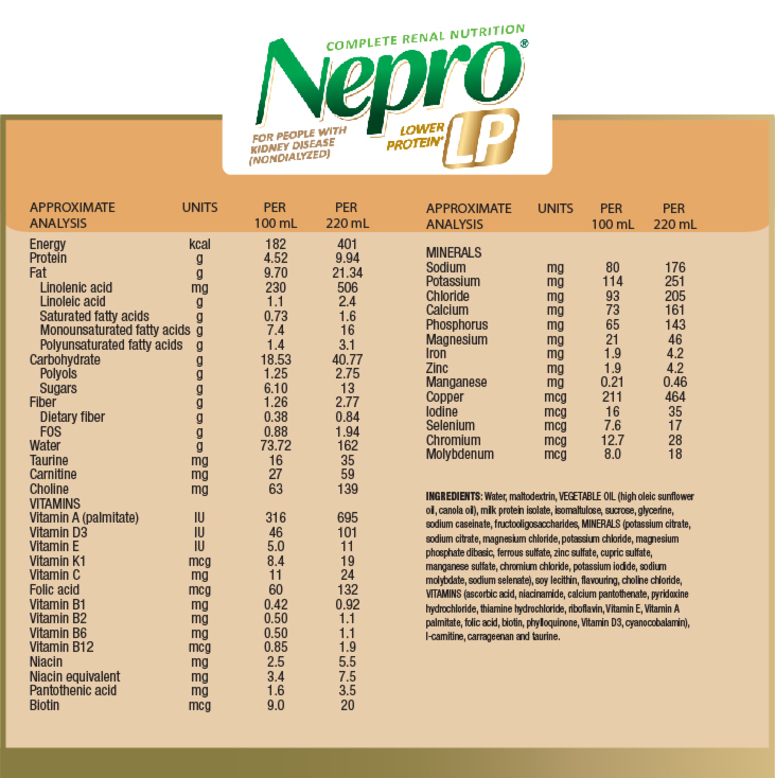 +44.2% less protein (9.94g vs 17.82g) for Nepro LP vs Nepro HP per serving.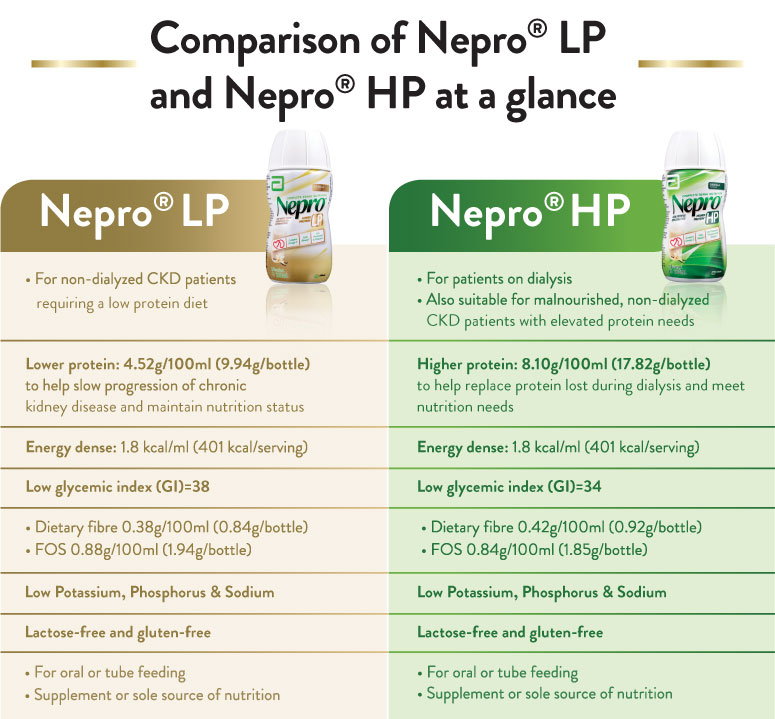 products in this range
Family Campaign