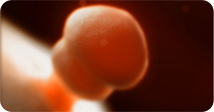 Baby's Growth and Development When You're 4 Weeks Pregnant
This is it — the week you'll likely miss your period and find out you're pregnant!
By your 4th week of pregnancy, your baby probably has embedded in your uterus and is growing at an amazing rate. Here's what's going on at 4 weeks pregnant:
When you're 4 weeks pregnant, your baby's body now has three distinct layers from which all of his organs will develop.
From the 3rd week of pregnancy to the end of the 4th week of pregnancy, your baby grows to the length of the head of a pin — about 1/25th of an inch long.
Your Placenta's Amazing Role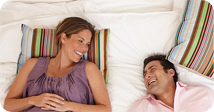 Your Changing Body at 4 Weeks Pregnant
Four weeks into your pregnancy you've missed your period. Time to test! You might be eager to find out if you have a little one on the way. Learn more about pregnancy tests:
Your home pregnancy test measures a hormone (hCG (human chorionic gonadotropin)) that your body produces after a fertilized egg attaches to the wall of your uterus (usually six to 12 days after fertilization).
Most pregnancy tests recommend waiting to test until at least the first day of your missed period.
The longer you wait after your missed period, the more accurate the test will be.
Testing too early could result in a false-negative reading of a still-developing pregnancy.
What's the Best Time to Test?
How accurate are home pregnancy tests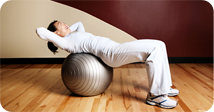 Wellness and Nutrition at 4 Weeks Pregnant
Congratulations! Wondering when to share the big news with others? There's no right or wrong time. It's up to you and your partner to decide when it's right for you to share the news. You might want to consider these Tips for Sharing Your Big News at Work.
Looking Ahead
Your pregnancy is divided into 40 weeks, or nine months, or three trimesters.
The 1st trimester includes weeks one through 12.
The 2nd trimester includes weeks 13 through 28.
The 3rd trimester includes weeks 29 through 40.
Scheduling With the Doctor
Exercise — Your Pregnancy in Action
Nutrition During Your 4th Week of Pregnancy