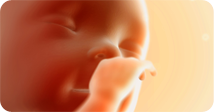 Baby's Growth and Development When You're 37 Weeks Pregnant
When you're 37 weeks pregnant, you have a reason to celebrate. Your baby is considered full-term. These are a few changes she experiences:
Your baby's weight gain slows considerably, but she's got just a little more room to grow.
Essential fat (aka baby fat) will continue to form. This will round her out and help her stay warm after birth.
If you have an ultrasound during the 3rd trimester, the technician might measure the head, stomach, and femur to estimate your baby's weight.
She weighs more than 6 pounds.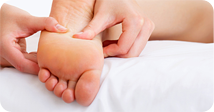 Wellness and Nutrition When You're 37 Weeks Pregnant
During your 37th week of pregnancy, you, your partner, your baby, and your doctor are making final preparations for your baby's arrival. Your doctor sees you once a week until labor and delivery. When you're 37 weeks pregnant, this is a good time to finalize the details of your birth plan and take time to relax.

Weekly prenatal checkups!
Infant Car Seat Safety Essentials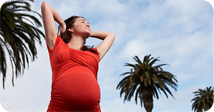 Your Changing Body When You're 37 Weeks Pregnant
When you're 37 weeks pregnant and in the weeks that follow, you can breathe easier. You might begin to notice some big changes in your body:
Your baby might move down into your pelvis. When this happens, you might notice some of your late-pregnancy symptoms go away.
Your shortness of breath might go away as your lungs have more room to move.
Less pressure on your digestive organs might alleviate heartburn and constipation. Digestion might be easier, too.
You probably feel more pressure on your bladder.