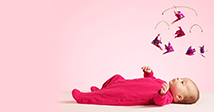 Cognitive skills encompass your baby's ability to think, learn, understand, problem-solve, reason, and remember. From birth, your baby absorbs information and starts building cognitive skills — even if it's not obvious at first. In fact, the care and experiences you provide can affect the development of your baby's brain.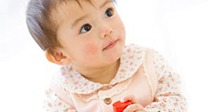 New sounds, new foods, new people.
Half a year. A whole new ballgame.
This month, your baby is laying the groundwork for speech with every sound she makes. Keep talking with her this month. Also, she's becoming more aware of you as a separate person. A good way to help calm her fear of being alone is by playing "peek-a-boo."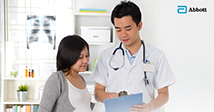 Having attended numerous doctor appointments during the entire course of your pregnancy, an additional postpartum check-up may not come as a surprise to you. Yet, how aware are you of the importance of this appointment? READ MORE to find out more about this postnatal visit and what normally happens.