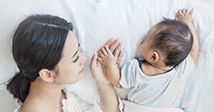 I'm not sure if my baby just spit up or vomited. Should I be worried?
All things considered, baby spit-up usually is not an issue. It is also called reflux, which is the flow of food from the stomach to the mouth. Spit-up is common and painless, and might continue until your baby reaches 1 year old. Often, it is simply the result of a still-developing digestive system or overfeeding. Learn how to tell the difference between spit-up and vomit, and when there is too much of either one. If you remain concerned after learning about the differences between spit-up and vomit, contact your healthcare provider.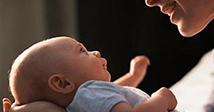 She's sensitive to everything.
More familiar every day.
Babies use many of their senses to get to know their mothers while they are still in the womb. As your baby takes in everything in the "outside" world, she uses that information to communicate with you.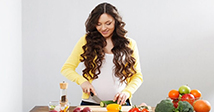 It is important that mothers get a healthy nutrition to aid in their recovery after delivery as the body needs to replace the energy and nutrients lost during childbirth. While there are many diets out there that you can follow, it is crucial that you get a healthy balance of these five nutrients in order to achieve optimal recovery of your body. READ MORE to find out what they are and how they are important to you.