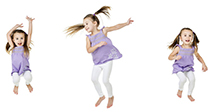 Probiotic bacteria and prebiotic fiber to the fore
Your child's immune defense is an intricate system that includes certain cells, tissues, and organs. With about 70% residing in the intestinal tract, your immune system works like a door to protect the body from bacteria, viruses and other foreign "invaders" - called antigens - that can cause illness.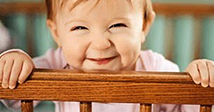 Toddler Milestones: 15-18 Months
There might be differences in the skills and abilities of children despite being the same age. Though it is normal for parents to compare between kids, this is not something to worry about too soon. There is a general time frame in which the majority of them will reach their developmental milestones which can vary by 5 to 10 months. READ MORE to find out more about the usual development of a 15 to 18-month-old and how you can support their growth.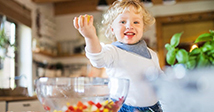 Strong bones make strong bodies
Did you know there are 206 bones in the adult body? They provide structure for the body and protection for the organs, and they make it possible to walk, run and move about. Skeletal development is most rapid in infancy, and bones grow and strengthen in childhood. They must last a lifetime, so you want them to start healthy and strong.