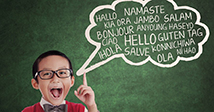 What you can do to encourage your kids to read well and speak well
Whenever we think of young children communicating and interacting with their peers, we often think about the sounds, words and gestures that they use.
However, communication is a far more complex process. It involves skills such as listening, speaking, reading, writing and body language, as well as an understanding of our cultural and social conventions.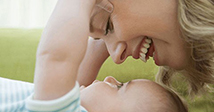 Toddler Milestones: 12-15 Months
Wondering how you can boost your toddler's development? At 12-15 months, your toddler is brimming with curiosity and busy exploring the world around himself. Engaging in everyday activities with your toddler can help to stimulate him to reach more exciting developmental milestones. READ MORE for some parenting tips to boost your toddler's development.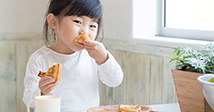 Give your child the brain-building nutrients they need for learning, mood and more.
For years, health experts have observed that undernourished children are more likely to experience behavior problems, struggle in school and have difficulty keeping up in the workplace as adults. While these challenges are multifaceted, feeding your child a balanced diet may help.