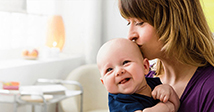 From her very first cry, your baby is a capable communicator, even without words. Language skills involve speaking, of course, but also include body language and gestures, which are essential for proper communication. Infants learn to speak at their own pace, but you can help further her verbal abilities through activities and play.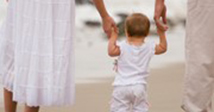 Emotions, imagination, and new foods–oh my!
People to See, Places to Go
In the tenth month, your growing little one may be ready to become a regular baby-about-town, interacting with people and showing off his developmental milestones. Help him deal with his broadening world this month by…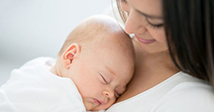 When you have a baby demanding your attention throughout the day, practicing self-care may be hard, but that does not mean that it is not important. Self-care is ensuring that you take time to care for your physical and mental wellbeing. Taking care of yourself can give you more energy to care for your baby! READ MORE for some ideas on how you can practice self-care.