Make Every Growth Moment Count With PediaSure®
Make Every Growth Moment
Count With PediaSure®
With over 30 years of clinical evidence, PediaSure® is the most studied child nutritional supplement that supports growth in children and is the No. 1 Child Nutrition Supplement brand in the U.S.¹.
Until the end of adolescence, a child undergoes rapid physical and cognitive development and this needs to be supported by adequate nutritional intake. Ensuring that your child has a complete, balanced diet then becomes crucial.
From the toddler's "no" phase, to busy teen school days, PediaSure® provides your child with Complete, Balanced Nutrition to support growth and development.
The PediaSure® growth squad brings together experts in nutrition and fitness to help you identify misconceptions which could be holding your kids back from reaching their full growth potential.
Look out for our Singapore Trust products with a unique label that is available only in Singapore! PediaSure® range of powders is locally manufactured, sold and stored with the highest quality standards. Get quality and freshness assurance in addition to a peace of mind as you purchase genuine PediaSure® products.
Picky Eater At Home?
Picky eaters may not be getting all the nutrients they need. Learn about how you can help your picky eater to consume a more varied diet, and enjoy stress-free mealtimes.
5 Mins Read
3 Mins Read
All Grown Up!
Your toddler is growing up. Consequently, your child has a plate of their own at the table and is now starting conversations and expressing opinions. Below are more reading materials for you.
5 Mins Read
3 Mins Read
Your Kid At School
Provide your kid with the nutrients they need to study well, stay healthy and grow strong. Read more material below to support your child through school years.
5 Mins Read
3 Mins Read
Supporting Your Teen's Final Growth Spurt
Up to 2x* key nutrients are needed for your teens as they advance into puberty. To ensure that you are optimizing their final growth spurt, good nutrition is critical. Read more materials below to learn how you can be empowered to fuel their final growth spurt!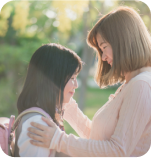 5 Mins Read
Follow Us!
1. Abbott Calculation based in part on data reported by Nielsen through its Scantrack databases covering a 12-month period ending April 27, 2019.

*For Protein, Vit A, Iron and Vit C for teenagers (13-18 years) compared with children (7-12 years) based on the Recommended Dietary Allowances (RDA) for normal healthy persons in Singapore (Children and Adolescents).

SG.2021.18108.PDS.1 (v1.0)
Family Campaign