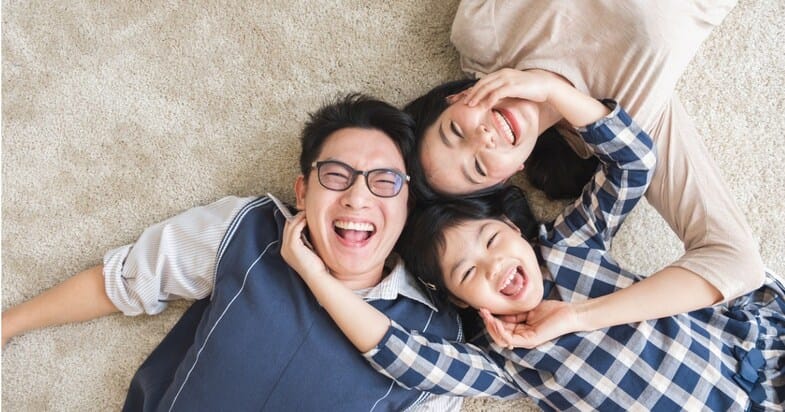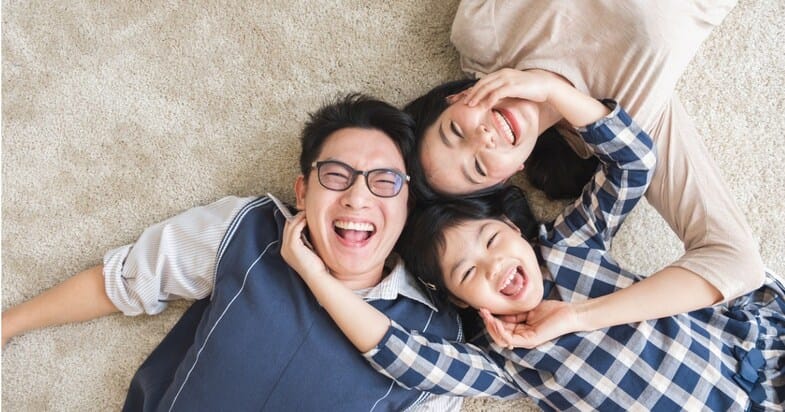 As parents, we want the best for our children. We do our best to help them develop and grow into the best version of what they could become. This is why as much as possible, we try to provide them with the best of everything.
When it comes to narrowing down choices of what is best for our children, we tend to lean towards reliable and trusted sources and our team of counsel. We rely on methods and products that have been tried and tested, and those that are aligned with local values and beliefs.

Among these decisions is one that revolves around arguably the greatest concern of them all—that of providing our children with adequate nutrition to support the rapid physical and cognitive development that takes place during their formative years.

As a mum, I ensure that I can give my child the best products. At some point in their childhood, our children move from weaning and transition to getting nutrition from food and formula milk. This is why, as parents, it is important that we ensure that we are guaranteed only the highest standards, having been produced in Singapore and formulated to their needs—assuring us parents that we are giving our children the best.

The Brand That Is Made In Singapore

While the same milk products might deliver the same nutritional benefits, there are other factors parents must consider before purchasing milk products.

When you choose to purchase the Singapore Trust PediaSure Gold Pack, you are assured of not only benefiting from the nutritional goodness of PediaSure, but also receiving a product that has never left Singapore's shores, fully adhering to the highest quality, standards, and stringent checks before it reaches your child.

Here are a few other reasons to always pick the Singapore Trust PediaSure Gold Pack:

Authenticity: In the thriving world of e-commerce, always be wary of unknown sellers especially when it comes to consumables and items directly related to your child's nutritional needs. While products bought from unofficial stores or elsewhere may be seemingly similar, you can never be too sure of the product quality.

That's why it's reassuring for us parents that Singapore Trust PediaSure Gold Packs are handled only by the trusty hands of authorised resellers ensuring its authenticity and top-quality condition until it reaches our doorstep.

Made For Singapore: Singapore Trust PediaSure Gold products are not only made in Singapore but made for Singapore. It is created with nutritional solutions that are tailored to the needs of Singapore kids and formulated with 25% more calcium* and 25% less sugar*.

Quality and Safety Assurance: Manufactured in a world-class Singapore factory, Singapore Trust PediaSure Gold Packs are stored in safe, carefully-monitored storage conditions that are conducive to our environment to ensure its quality. No need to worry about spoiled products!

Accessibility: And since Singapore Trust PediaSure Gold Packs are locally produced, you can obtain them with ease through official online resellers, in supermarkets, and even in grocery stores in your neighbourhood.

Cost-effective value packs: When it comes to providing the best for our children, we don't mind forking out money to ensure they are getting top quality products—but of course, that is not to say we don't appreciate cost-effective shopping as well. With the Singapore Trust PediaSure Gold Value Pack, parents now have the option to purchase a total of 2.4kg without sacrificing on quality, safety and authenticity.

Always ensure that you look for the 'Singapore Trust' logo when purchasing online for a safe and trusted shopping experience. This provides assurance that your child will be getting a product made with the highest manufacturing standards with a seal of guarantee attesting to its safety and quality.

Provide your child with the quality nutrition found in PediaSure Gold, visit: here to purchase the Singapore Trust PediaSure Gold Pack now.

* As compared to previous formulation.