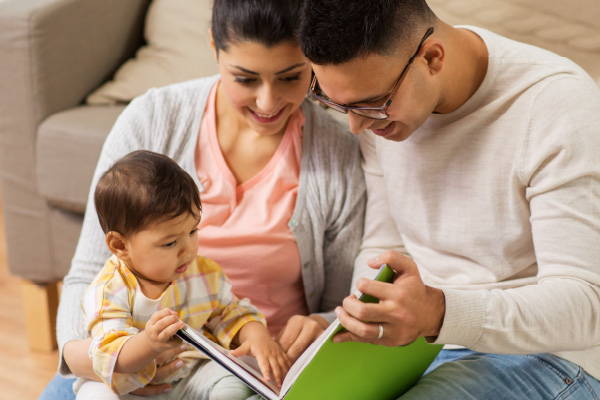 Your baby's brain undergoes rapid development very early on in life. What you do to promote your little one's cognitive growth in this period can have a big impact on his/her health, learning, and future success. Specifically, the first thousand days of your baby's life – which is the period spanning conception to age two – is when much of your baby's brain development takes place.1 You can support brain development by engaging your little one in activities that enhance cognitive development.
How the brain benefits from exposure to a variety of age-appropriate stimuli
As your baby approaches his/her first birthday, many exciting and adorable milestones will occur, all of which are possible because of brain development. For example, for your baby to say "mum," certain parts of the brain need to get activated, connections between neurons have to be made, and information must be exchanged between the lobes of the brain. The same applies when your baby is taking that first step or even dropping a toy over and over again for you to pick up (and giggling adorably while doing this!).2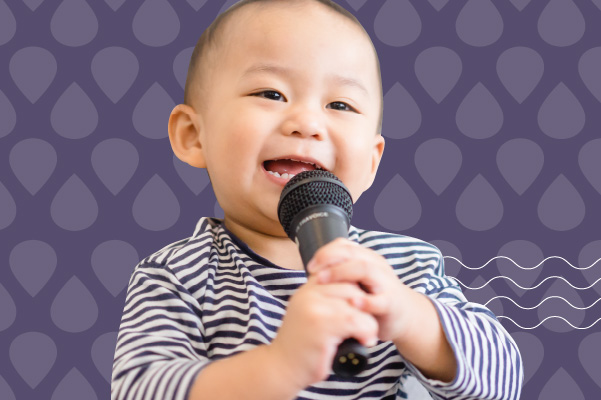 Even though this cognitive process is amazingly and beautifully complicated, it is triggered by a variety of simple everyday stimuli. These include your love and care, play, daily routines, the environment, and sleep. The good news is, you can start to support your baby's brain development through fun and enjoyable "brain exercises".
Activities to boost language
Most babies will say their first words as they approach their first birthday. The best way to boost language development in your baby is to expose him/her to as many words as possible in the first year.
Talk to your baby as you go about your daily chores (even though you might feel silly doing this!). For example, "Look! Mummy's washing an apple."
Repeat words your baby says back to encourage conversation and reinforce what he/she knows. For example, if baby says, "Mum," say "Mum" back. Also, try building on sounds or words your baby says. If your little one points at the dog and says, "Woof", you could say, "Yes, the dog says 'woof!'"
Read! It is never too early to read to your baby and even though he/she might not understand everything you read out loud to him/her, his/her brain is absorbing and storing all the new words and phrases for use as he/she grows older.
Sing to your baby songs combined with actions that indicate what the words mean. For example, the song "Head, shoulders, knees and toes."
Play
Play is perhaps the most important way a baby learns and is crucial for development.3 It teaches cognitive skills for example, when your baby tries to balance blocks one on top of the other or attempts to count them. For instance, when he/she grabs a crayon and scribbles, it strengthens the baby's fine motor skills. Play also reinforces your child's speech, language abilities and teaches social skills especially when it involves peers.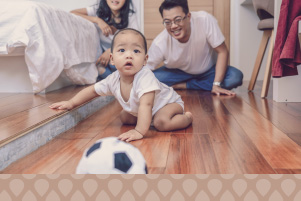 Indoor play
There are many indoor play-based cognitive activities you can do with your baby.
Play peek-a-boo to continue teaching your little one about object permanence.
Roll a ball a short distance towards your baby and encourage your baby to roll it back to you. This helps with fine motor skill development and distance estimation.
Encourage your baby to read by giving him/her board books with brightly coloured pictures.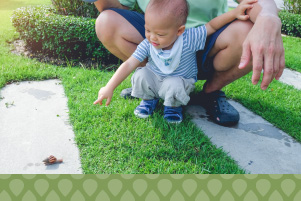 Outdoor play
In addition to providing your baby with lots of play-based learning opportunities, being outdoors stimulates your little one's senses and gives him/her a healthy dose of fresh air. Just make sure never to leave your baby unattended and avoid times when it's very hot.
Play with bubbles. This is a wonderful, fun way of nurturing your baby's sensory development.
Let your baby walk or crawl barefoot on the grass or soft, clean sand to stimulate his/her sense of touch. Sand is wonderful for sensory play too.
Go on a nature walk and point out and name birds, animals, different colours and everything else you encounter along the way.
Plan a picnic and bring along your baby's favourite meal or finger foods. Hone your baby's fine motor skills and sense of independence by encouraging him/her to self-feed.
Everyday routines
Consistent, everyday routines are important for babies because they bring about a sense of security and comfort. They are also important for your child's brain development.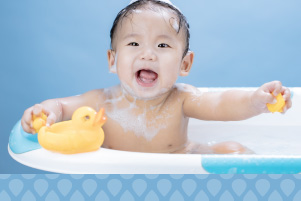 Bath or play time
Your baby's bath and play times are important parts of a daily routine. Both of these activities present a great opportunity for bonding with your little one, which influences brain development. When you touch, cuddle, talk, and sing to your baby, hormones are released in your baby's brain that help it grow.5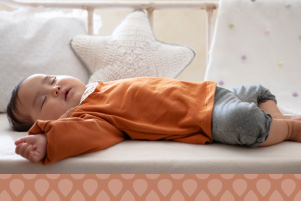 Sleep
Most of your baby's brain development happens during sleep. The brain experiences intense activity during sleep, setting the stage for how your little one will learn and grow.4 Your baby at 10-12 months needs around 14 to 15 hours of sleep a day for optimal health and development, including brain growth.
SG.2022.25519.SMM.1 (v1.1)